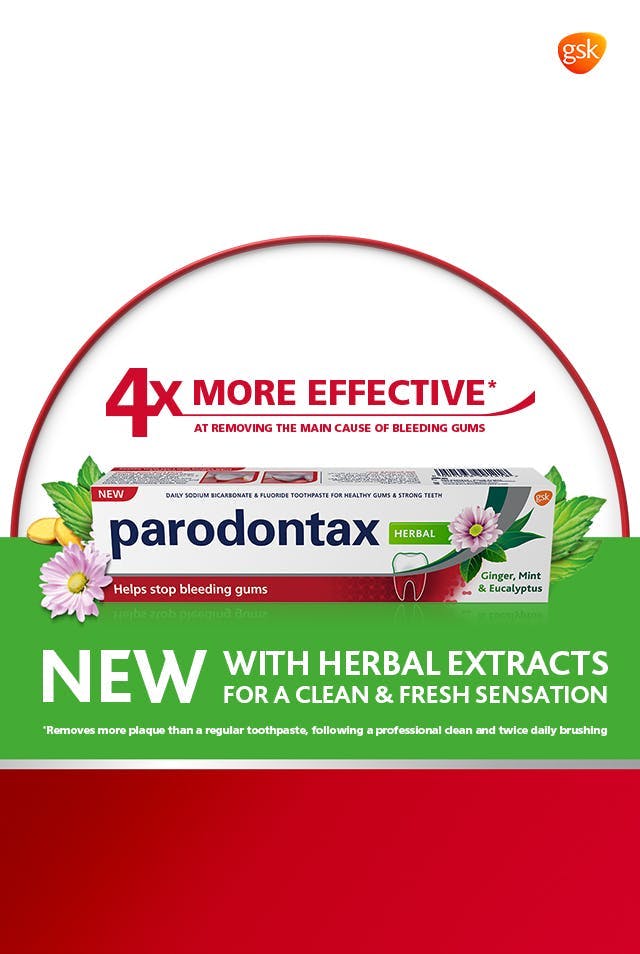 NEW PARODONTAX HERBAL TOOTHPASTE IS CLINICALLY PROVEN TO HELP STOP BLEEDING GUMS*

*With twice daily brushing.
WHAT ARE THE SPECIFIC BENEFITS OF OUR HERBAL TOOTHPASTE FOR PEOPLE WITH BLEEDING GUMS?

parodontax HERBAL toothpaste contains 67% sodium bicarbonate and is clinically proven to be 4 x more effective* vs regular toothpaste at removing plaque bacteria - the main cause of bleeding gums.
*Removes more plaque than regular toothpaste, after a professional cleaning and twice daily brushing.
HELP PROTECT YOUR GUMS WITH PARODONTAX

The parodontax range of gum care products helps to fight gum problems.