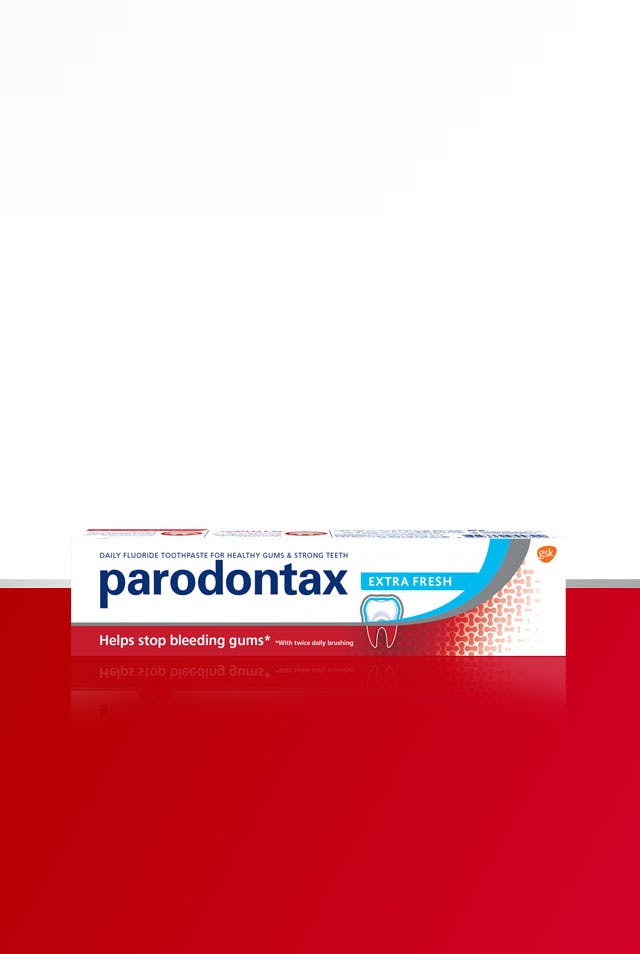 About parodontax
The makers of parodontax are trusted as experts in gum health in over 30 countries around the world. Why? Because parodontax helps stop bleeding gums.
Bleeding gums can be an early sign of gum disease and the parodontax range is formulated to keep gums healthy, teeth strong and breath fresh.
How parodontax specialist toothpaste works
parodontax toothpaste is formulated to help target the cause of bleeding gums. Its low abrasion formula with sodium bicarbonate works to break up a sticky film of plaque bacteria that can irritate gums causing them to bleed. With twice daily brushing it is proven to significantly reduce plaque and bleeding gums to help stop the journey of gum disease.